SAVE THE DATE!
September 5 -6, 2019 | Columbia SC
Columbia Metropolitan Convention Center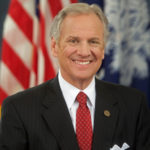 A Word From The Governor
The opioid crisis is one that has invaded so many aspects of the lives of South Carolinians and of families across the country. We have recognized that the only way to address this statewide public health emergency is to bring together state agencies, private partners, law enforcement, healthcare providers, first responders, and community members to combat the growing epidemic of opioid abuse, addiction, and deaths.
SUBMISSION DEADLINE EXTENDED UNTIL APRIL 30TH

What is the SC Opioid Summit?
The Summit is an opportunity for behavioral health professionals, law enforcement, healthcare workers, representatives of state and local government, clergy, advocates, and other caring individuals to come together and collaborate on how to meet this epidemic head on and save lives.
The 2019 SC Governor's Opioid Summit is presented by