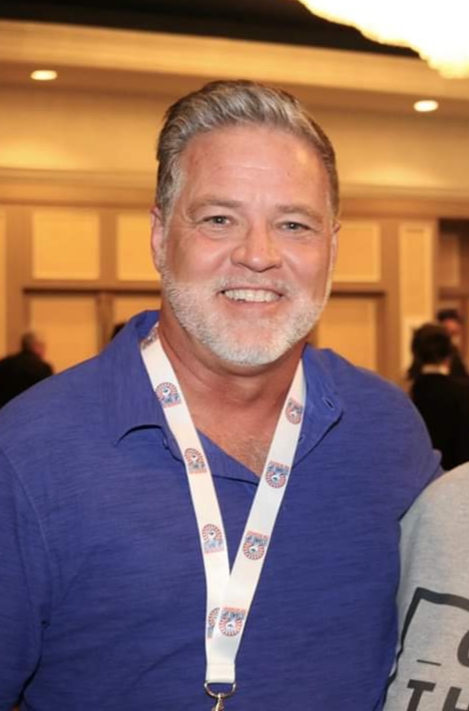 Mike Todd
President of South Carolina Alliance of Recovery Residences | Freedom Recovery Center
Biography
In 1990, amid a crack cocaine epidemic, Mike found himself homeless and suffering from a substance abuse disorder. He owes his life to a few men he met who were in recovery and allowed him to live with them if he followed their directions and stayed clean and sober. Mike always had a dream of doing what was done for him at a much larger level and as the opioid epidemic took hold, he knew he had to do something.
In 2011 he and his wife cleaned up a defunct half-way house, turning it into a recovery residence, and began taking men and guiding them into long term recovery. In 2013 he and his wife bought a building that has now expanded into a community program that houses 35 men. The program has helped nearly 500 men transition from detox and treatment centers with nowhere to go, some going on to become productive members of society in long term recovery.
Mike has been involved in the community helping other providers navigate through stigma, zoning and neighborhood issues. He is a trained CCAR Recovery Coach and continues to do extensive work with others seeking recovery. He works tirelessly to help parents place children in treatment and trusted programs. He is an advocate for those suffering from substance abuse disorder and is working to implement overdose prevention and Narcan in all recovery residences, along with pushing to outlaw the practice of patient brokering. Mike has participated in State House round tables, has testified to the House Opioid Abuse Prevention Study Committee on the importance of bringing standards, ethics and accountability to recovery housing and communities which would be vital in protecting a vulnerable population in our state.
He helped organize the non-profit SC Alliance for Recovery Communities (SC-ARC) and is the current president. The alliance has recently become the affiliate for the National Alliance for Recovery Residences (NARR) which will help to bring quality standards and guidelines to the industry of recovery residences. A recovery residence that has completed a certification process would operate ethically while following these guidelines and standards within the best interest of their residents. Agencies and providers can feel confident and assured that a certified recovery house meets those standards. This is a greatly needed housing component that has been missing in recovery services in our state.
Mike was recently chosen to be one of only 50 from 1000 applicants for a Facebook grant to represent SC on advocacy issues pertaining to addiction and recovery on a national level with The Voices Project.
All session by Mike Todd
9:45 am-10:45 am
Richland AB